Original OCR: no clean-up
4,685 ALTO XML files at page level
METS metadata files at item level
145,457 lines and 1,237,615 words
---
The dataset consists of the first editions of sixteen books published by James Leslie Mitchell (1901-1935) during his lifetime under his birth name Mitchell and the pseudonym Lewis Grassic Gibbon. The books were published between 1928 and 1934 and include novels, collections of short stories, biographies and accounts of exploration. Among the titles is the trilogy 'A Scots Quair' which consists of the novels 'Sunset Song' (1932), 'Cloud Howe' (1933) and 'Grey Granite' (1934). Published under the pseudonym Lewis Grassic Gibbon it tells the life story of Chris Guthrie, a woman from the north-east of Scotland and is widely regarded as a classic work of Scottish literature.
Mitchell was a key figure in the early 20th century Scottish literary renaissance which introduced modernist literary techniques to Scottish literature as well as championing the use of the Scots language. 'A Scots Quair' is written in a literary form of Scots using its rhythms and cadences to capture the land and people of Aberdeenshire.
Included in the dataset are the books he published under his birth name James Leslie Mitchell. These include his first novel 'Stained Radiance' (1930) which is partly set in Scotland and his second novel 'The Thirteenth Disciple' (1931) which has autobiographical elements. Mitchell was also a pioneering science fiction writer with 'Three Go Back' and 'Gay Hunter' and wrote a fictional account of the slave revolt in Rome with 'Spartacus' (1933). His final book 'Nine Against the Unknown' (1934) a collection of essays on explorers brings together his two writing identities as it is co-credited to James Leslie Mitchell and Lewis Grassic Gibbon.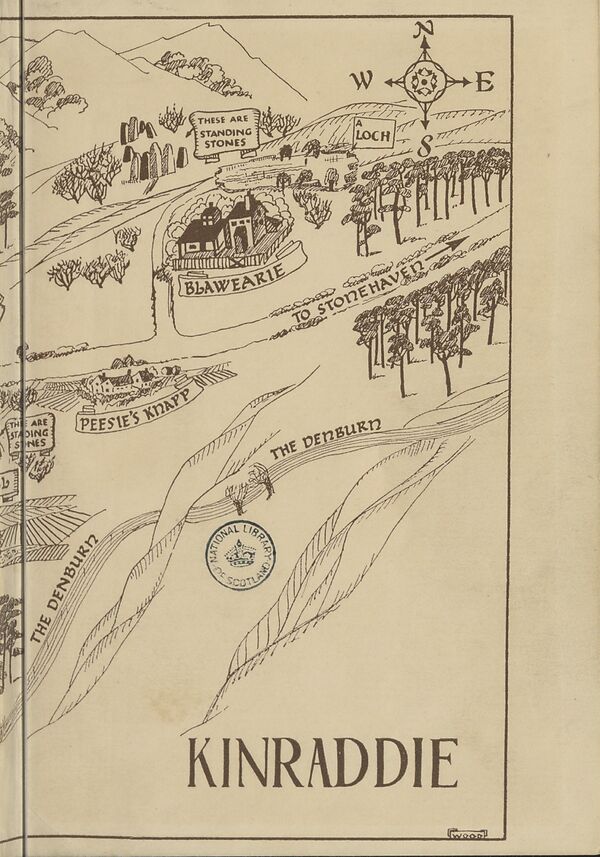 ---
Rights information

This collection is free of known copyright restrictions. For details visit the Library's copyright page.
---
Download the data
Trial the data
Download a sample of the dataset for initial evaluation.
File contents: 1 plain text readme file; 318 ALTO XML files; 1 METS file; 318 image files.
File size: 40.45 MB compressed (49.00 MB uncompressed)
All the data
File contents: 1 plain text readme file; 1 CSV inventory file; 4,685 ALTO XML files; 16 METS files; 4,685 image files.
File size: 604 MB compressed (751 MB uncompressed)
Caution: large dataset
Just the text
File contents: 1 plain text readme file; 1 CSV inventory file; 16 plain text files.
File size: 2.59 MB compressed (6.74 MB uncompressed)
---
Cite the data
DOI: https://doi.org/10.34812/a61z-m825
Dataset creator: National Library of Scotland
Dataset publisher: National Library of Scotland
Publication year: 2020
Suggested citation: National Library of Scotland. Lewis Grassic Gibbon First Editions. National Library of Scotland, 2020. https://doi.org/10.34812/a61z-m825