Available as Dublin Core/XML
---
This dataset represents the complete descriptive metadata for English ballads, a digitised collection of broadside ballads, mostly printed in England in the 19th century.
Topics range from courtship, crime, disasters and emigration to fashion, theatre, politics, laments sports and old age.
The collection also contains ballads on Scotland and Ireland and is part of the Crawford Collections on deposit from the Balcarres Heritage Trust.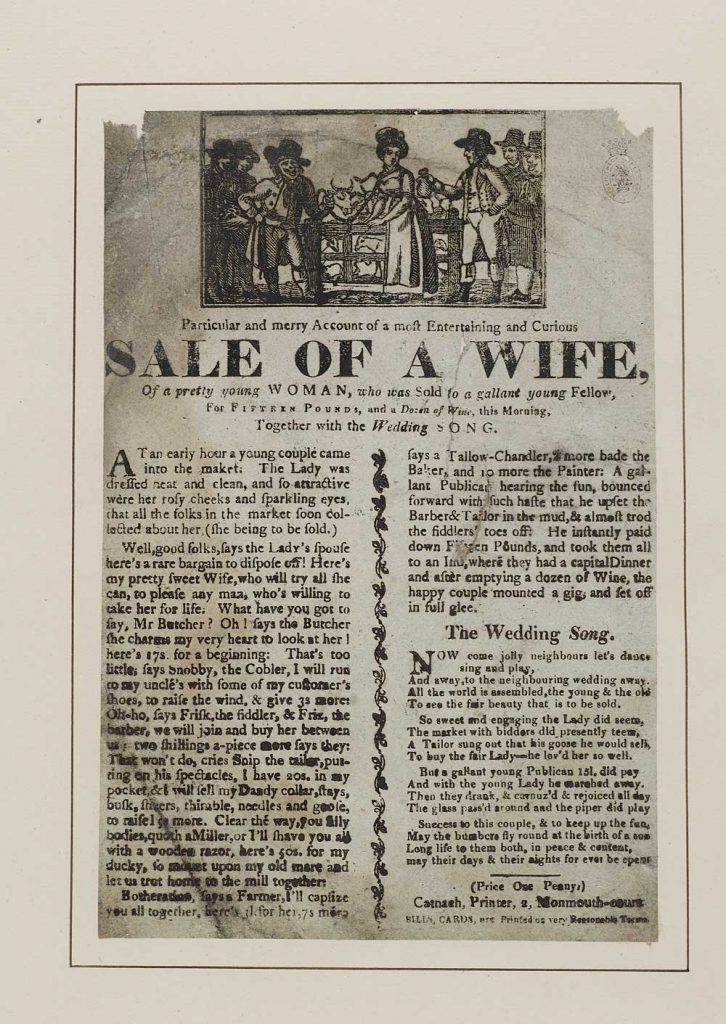 ---
Rights information

This collection is free of known copyright restrictions. For details visit the Library's copyright page.
---
Download the data
File contents: 1 readme file (plain text); 1 XML file in MARC format; 1 XML file in Dublin Core format.
File size: 843 KB compressed (17,156 KB uncompressed)