Available as Dublin Core/XML
---
This dataset represents the complete descriptive metadata for Forth Bridge illustrations 1886-1887, a digitised collection of 40 black-and-white photographs capturing the construction of the Forth Bridge by Glasgow-based Sir William Arrol & Co.
Close-up and distance views of superstructure, cantilevers, lifting platforms and viaduct. Taken at weekly or fortnightly intervals from 1886-1887 by Philip Phillips, son of one of the contractors.
View the collection on the image gallery: Forth Bridge Illustrations, 1886-1887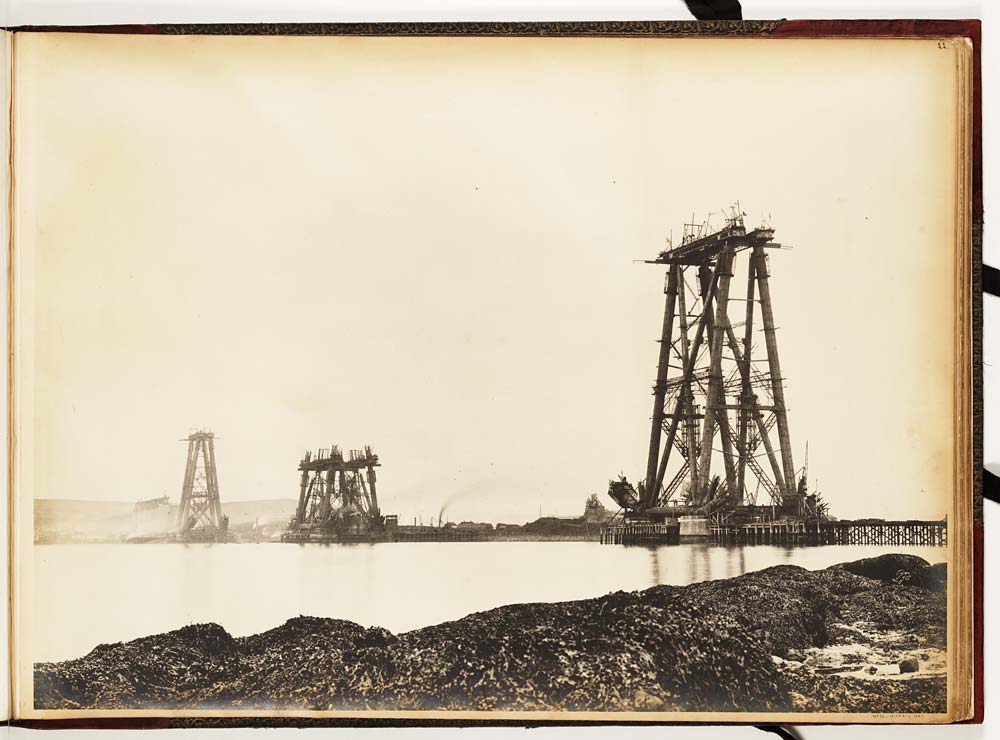 ---
Rights information

This data collection is licensed under a Creative Commons Attribution 4.0 International Licence.
---
Download the data
File contents: 1 readme file (plain text); 1 XML file in MARC format; 1 XML file in Dublin Core format.
File size: 35.8 KB compressed (431 KB uncompressed)