Available as Dublin Core/XML
---
This dataset represents the complete descriptive metadata for the Hutton drawings, a digitised collection of drawings, maps, plans and prints relating mainly to Scottish churches and other ecclesiastical buildings, castles or other dwellings.
The original drawings date from 1781-1792 and 1811-1820 and are arranged by county. Some of the drawings are by George Henry Hutton, a professional soldier and amateur antiquary, who compiled the collection.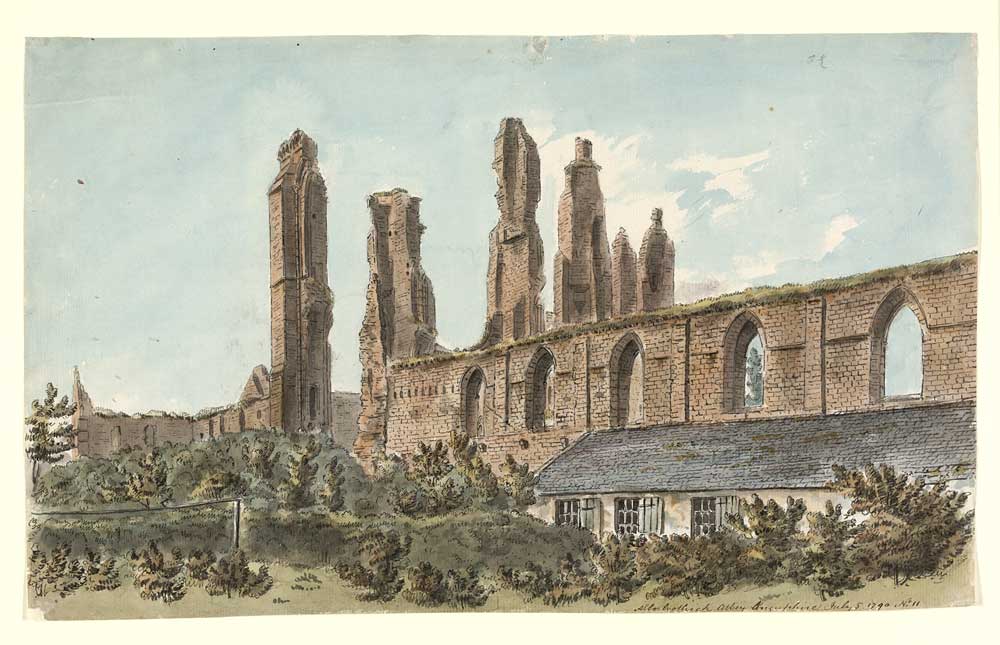 ---
Rights information

This collection is free of known copyright restrictions. For details visit the Library's copyright page.
---
Download the data
File contents: 1 readme file (plain text); 1 XML file in MARC format; 1 XML file in Dublin Core format.
File size: 437 KB compressed (5,301 KB uncompressed)